Dusty Rose Neighbourhood Pub
Establishment and bar at 4100 North Bonaparte Road, 70 Mile House, BC V0K 2K0, Canada. Here you will find detailed information about Dusty Rose Neighbourhood Pub: address, phone, fax, opening hours, customer reviews, photos, directions and more.
Rating
1 /5
Based on 1 reviews
Photos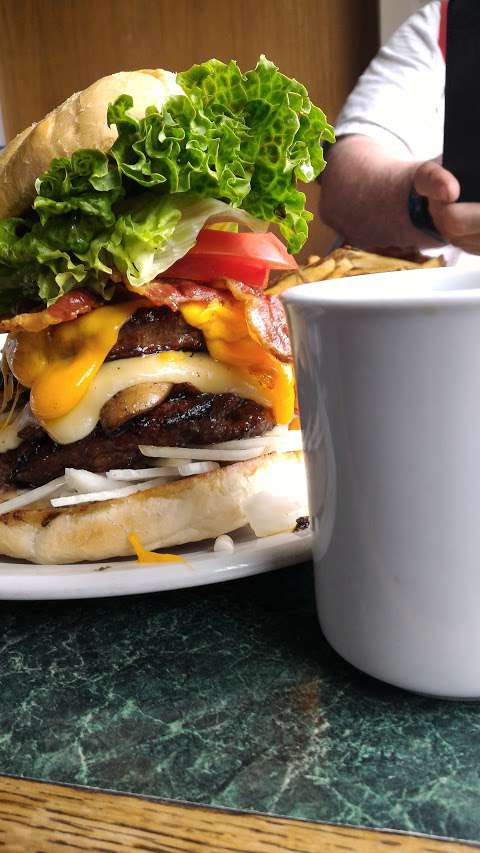 Reviews of Dusty Rose Neighbourhood Pub
Hyphy Wifey Added 2017-07-01

★ ☆ ☆ ☆ ☆

Terrible customer service! Will never come here again. A few of us sat down to eat and drink I ordered a drink on her way inside ( after she served the next table, and walked passed us to go inside) she ignored my request and asked if I wanted a menu. I said no can I get a drink she ignored me again and repeated do you want menus? So we said yes and she walked away returned a few minutes later without any drinks but menus in hand. Two of the 5 of us ordered food as I wanted a drink and the other two asked for water, she said no only bottled water for non paying customers not my rules it's the owners rules. Fine. She asked what I wanted to drink I said nothing now. We got our food, very rudely non approachable and terrible customer service. She served the table next to us with smiles and laughter from a table full of men. Unbeknownst to her they were all my uncles and cousins sitting at that table and had arrived 2 hours earlier eating and drinking and had spent 200$ in this establishments.